Dental Sedation Certification
Classes, not masses!

On-Site Office Inspections

Online Courses!

Interactive Didactics!

Smaller and smarter!

Hands-on scenarios

Stress-free team learning environment!

Real-Life Clinical Sedation applications!

On-site Office Emergency Training and Simulation!
At Southwest Sedation Education, our mission is to provide high quality and safe sedation care by providing first rate education and renewal courses to keep licensed providers complaint with the state guidelines. 
---

I have used Southwest Sedation Education for both in person instruction and online education. You will receive the most up to date policies and procedures as well as science based... read more education. I enjoyed the in person hands on training that provided me the confidence to begin implementing these advanced procedures both legally and safely in my office.

Gregory Kiene


December 8, 2021

I have taken both Pediatric and Adult high risk courses with Dr. Seifikar. I had taken similar courses in the area, and without a doubt, his courses are the best.... read more Thank you Dr.Seifikar.

atul bidarkar


March 8, 2022

Highly recommend this course! The instructor was very knowledgable about the material and kept us engaged throughout the day. The class I was apart of was from 7am-7pm and... read more it honestly flew by.

Elyse


April 21, 2022

I have taken the online Level 2 Sedation renewal course twice, and it is thorough and an excellent refresher course. I have recommended it to others as well. Having the... read more option to do it online and when my schedule allows is fantastic. I will definitely use Southwest Sedation Education for future renewal courses.

Elizabeth Goldman


April 17, 2023

Great sedation course! Instructor was professional and very knowledgeable on the subject matter; information was communicated effectively. Pre-course instruction gives a good foundation for the hands-on portion the day of... read more the course. I highly recommend using this company for CE courses. Instructor used time efficiently and was engaging, so you do not feel that you are wasting a day stuck in a classroom. I did another sedation course with another company, and the experience with Southwest Sedation much better.

Elizabeth Siso


April 21, 2021

Wonderful experience all around. Dr. Seifikar (board-certified dentist anesthesiologist) and his staff offer didactics and practice scenarios that are relevant to any modern dental practices that offer sedation dentistry.... read more The online modules are concise and relevant. Standards of care and state dental board compliance are covered. Very satisfied with Southwest Sedation Education!

Andrew Hale


April 21, 2022

Thank you! I was extremely pleased with the instruction and knowledge I gained attending the Sedation of Pediatric Patients (RULE §110.17) course. Dr. Seifikar is excellent. I... read more was provided with an abundance of hands-on "stress" that made me feel comfortable with safely treating pediatric patients under sedation.

Paul Perez


April 21, 2021

I have taken the enteral sedation Level 2 course and have also taken a refresher. It was easy to work at my own pace, it was very informative and... read more helpful; I increased my skills. Southwest Sedation was the right choice to fill the requirement for sedation in my General Dentistry practice. I can only imagine that the other Levels are equally well prepared. SWS has put in a lot of time to make their courses a must for any dentist. Well done.

Kerry Bloom


July 21, 2022

We've taken a course with him before for our BLS renewals and everything was on point! Presentation and everything was absolutely knowledgeable. Will be looking forward to renew with him... read more every time.

dental LOFT


April 17, 2023

This team is superior! I highly recommend them for all of your education needs.

Riad Almasri


April 21, 2021

Great place for sedation CE!

Rafael Mercado


April 21, 2021

up to date material to learn about the sedation

Tira Emadi


March 8, 2022

This was an excellent course! Not only did Dr. Seifikar do an excellent job in providing a systematic approach to minimal sedation, but also offered many dental pearls on the... read more management of medical emergencies in the dental office. This is a course a will recommend to all of my colleagues!

Cassy Simpson


April 21, 2021

I took the Sedation Management of Pediatric Patients Course. This course exceeded my expectations. Dr. Seifikar has a wealth of knowledge and is ready to share it with you.... read more I would highly recommend.

Naven Taiym


November 21, 2022

Great experience and well worth it!

Robert Villarreal


November 8, 2021
Southwest Sedation Education
courses that won't put you to sleep!
Dental Sedation Safety PLLC is an AGD PACE Approved Program Provider and its continuing education program satisfies rule 110 by the Texas State Board of Dental Examiners, and other state dental boards, requiring that all practitioners, in order to keep their enteral sedation permit current, document successful completion of a continuing education course every 2 years.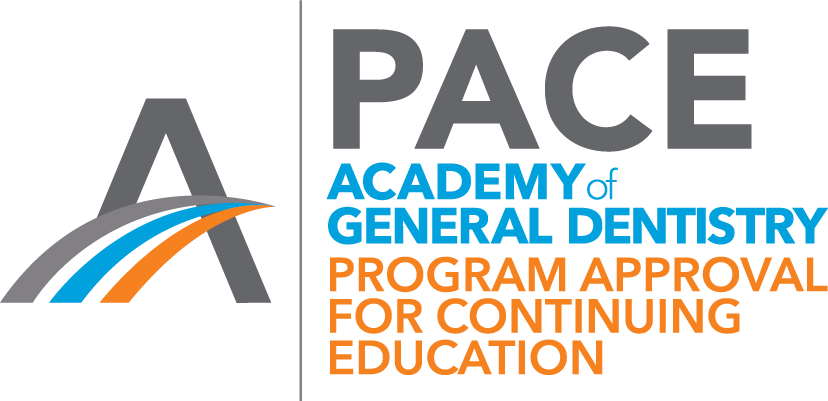 ​Dental Sedation Safety PLLC
Nationally Approved PACE Program Provider for FAGD/MAGD credit.
Approval does not imply acceptance by
any regulatory authority or AGD endorsement.
10/1/2020 to 9/30/2023.
Provider ID# 375205